Si pudiera elegir un superpoder, sería el de convertir en estampados todo lo que toco. Para mí, dibujar significa mantenerse en movimiento, viajar a universos repletos de mitos, animales, cuerpos desnudos y símbolos. Me obsesiona encontrar la belleza y compartirla a través de la artesanía y el trabajo hecho a mano. Decidida a formar parte del mundo del arte, estudié Diseño de Moda y me marché a Nueva York para trabajar con el pintor Paul Balmer y formarme en pintura y dibujo en The Art Student League.

Ya en España, fui parte del equipo creativo de La Casita de Wendy durante ocho años, especializándome en la creación de estampados. Mis ilustraciones pronto sintieron la necesidad de saltar de los tejidos a otros soportes, dando lugar a colaboraciones con firmas como Gucci, Suarez, Swatch o Gan Rugs. También he tenido la suerte de exponer mis obras de la mano de H&M en Palma de Mallorca y en la exhibición en Ellipse Tokyo, en Japón; y en 2019 publiqué mi tercer libro Mi universo recreativo. Curiosidades y otras bestias, con la editorial Lunwerg.

Para conocer mejor mi trabajo, te invito a que hagas un scroll por mi imaginario de ayer y de hoy.
If I could pick a superpower, it would be to turn everything I touch into a print. To me, drawing means to keep moving, to be able to travel to universes full of myths, animals, naked bodies and symbols. I am obsessed with finding beauty and sharing it through my craft and handwork.

Determined to be a part of the art world, I studied Fashion Design and moved to New York to work with the painter Paul Balmer and train myself in painting and drawing at The Art Student League. Back in Spain, I was part of the creative team at La Casita de Wendy for eight years, which is when I specialized in the creation of prints. Soon, my illustrations started feeling the need to take a leap from the fabric to other mediums. This gave rise to collaborations with firms such as Gucci, Suarez, Swatch and Gan Rugs, amongst other.

I have also been fortunate enough to exhibit my work hand in hand with H&M in Palma de Mallorca as well as in the exhibition at Ellipse Tokyo, in Japan. In 2019 I published my third book, Mi universo recreativo. Curiosidades y otras bestias (My Recreational Universe. Curiosities and other beasts), with Lunwerg Publishers.

If you want to take a closer look at my work, please be my guest and scroll down through my past and present imaginative mind.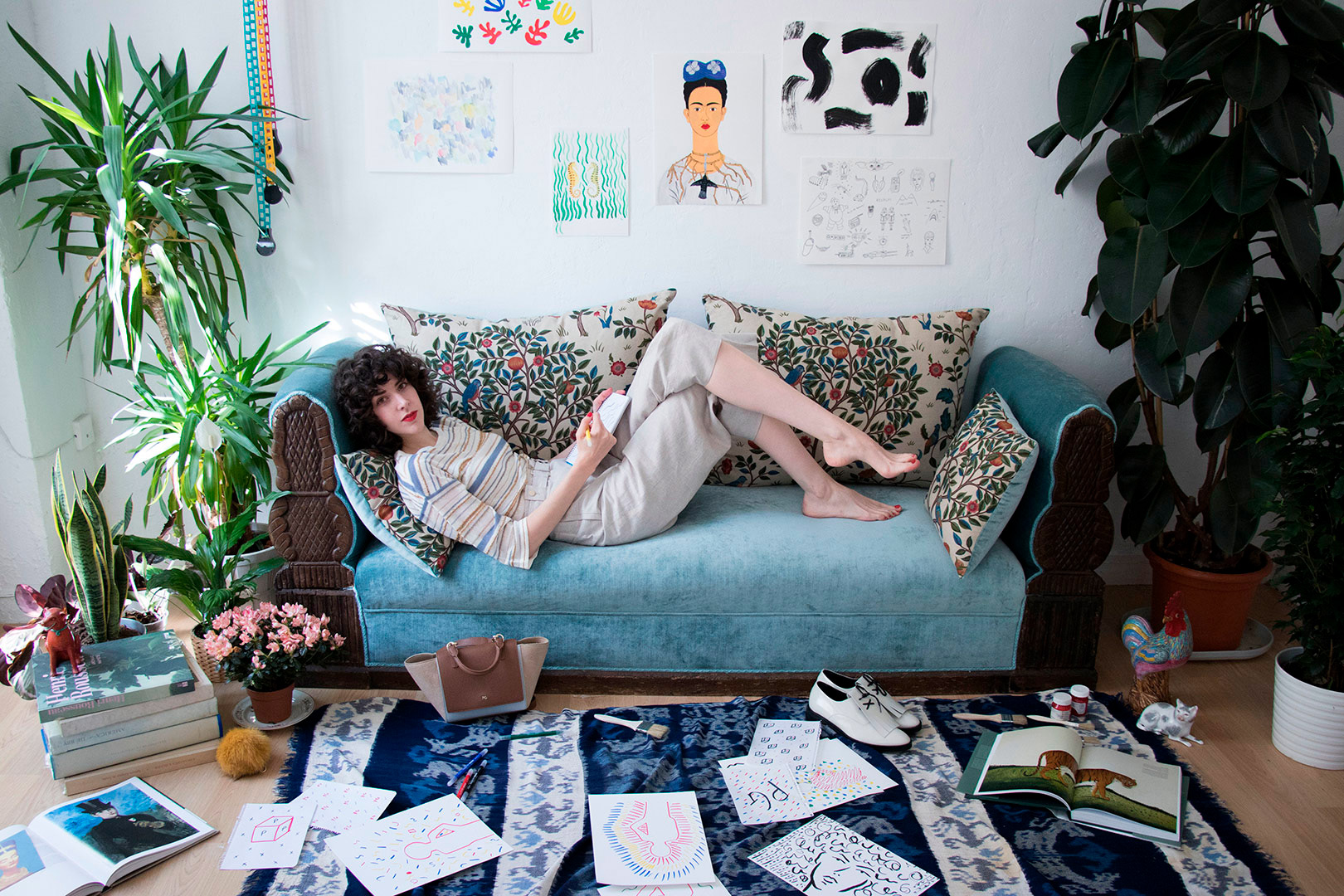 ---
Exhibitions
2019
LUNWERG, Espacio Valverde, Madrid
H&M, Mallorca
2018
KENZO, Madrid
BULGARI, Madrid
ELLIPSE, Tokyo
PANTA RHEI, Madrid
---
Gucci
Channel
Kenzo
Swatch
Suarez
Aveda
Levis
Nina Mur
Nike
Scotch & Soda
Louis Vuitton
OKA
Gucci Parfums
Penhaligons London
Loewe
Bombay
Gvine
Roe & Co
Royal Bliss
Absolut
Coordonné
Dr. Marteens
Planeta
La Mer
Dolce Gusto Nestle
Purina
OPI
Bimba Y Lola
H&M
Purificacion Garcia
Vogue
AD
Vein
Harpes Bazaar
Glamour
Casita de Wendy
Oppo Mobiles
Sony
Asus
Seat
Mercedes
Loreal
---
CONTACTO
brianda@briandafitzjamesstuart.com

OKIKO TALENTS
beatriz@okikotalents.com
info@okikotalents.com
Política de Cookies
Copyright © 2020 · Brianda Fitz~James Stuart